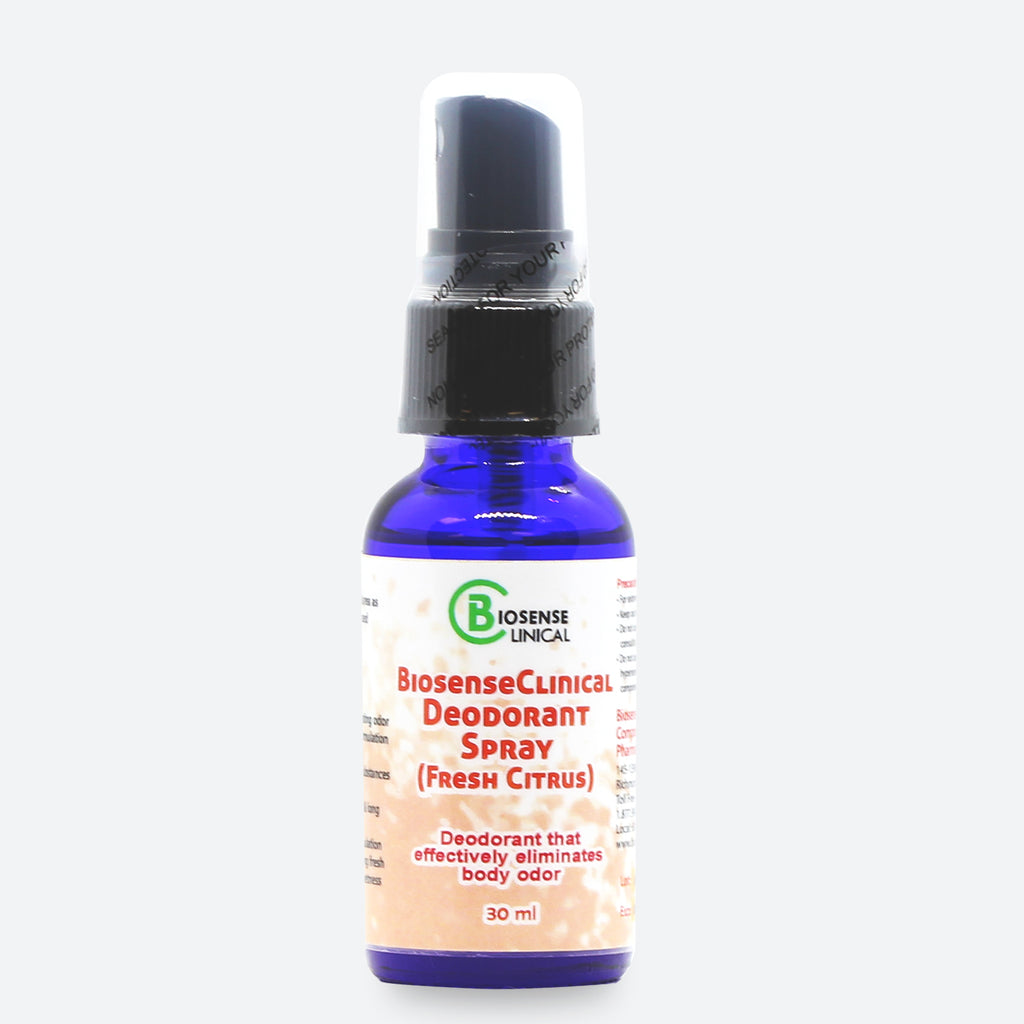 BiosenseClinical Therapeutic Deodorant Spray (Fresh Citrus)
---
A therapeutic grade deodorant effectively eliminates body odor
Features:
Naturally eliminating odor with supreme clinical formulation & therapeutic grade essential oils
Free of harmful substances e.g. phthalates
Instant absorption & long lasting effect
Residue free formulation
Leaves you smelling fresh
Ingredients highlights:
Therapeutic grade essential oils blended together that possess antibacterial property to prevent odor and give you a cool sensation and an earthy fresh aroma. Following essential oils have antibacterial property that help to prevent odor
Orange essential oil
Rosemary essential oil
Lemon myrtle essential oil
lemon essential oil
Peppermint essential oil
Grapefruit essential oil
Spearmint essential oil
Tangerine essential oil
Eucalyptus globulus essential oil
TREMELLA FUCIFORMIS (MUSHROOM) EXTRACT
• Soothes skin, helps to reduce redness and inflammation
ALOE BARBADENSIS LEAF JUICE
• Provides soothing effect
Vitamin E
Antioxidant from natural source to protect your skin
Organic cane alcohol
Effective in killing odor forming bacteria
Offers a quick dry formulation from plant source
Phytic acid
Enhances bacterial killing effect to prevent odor forming
Direction:
Apply to affected area as needed. Can be used together with antiperspirant.
Precaution:
For external use only
Keep out of reach of children
Do not use if rash occurs and consult a clinician
Do not use if you have hypersensitivity to any component of the formulation